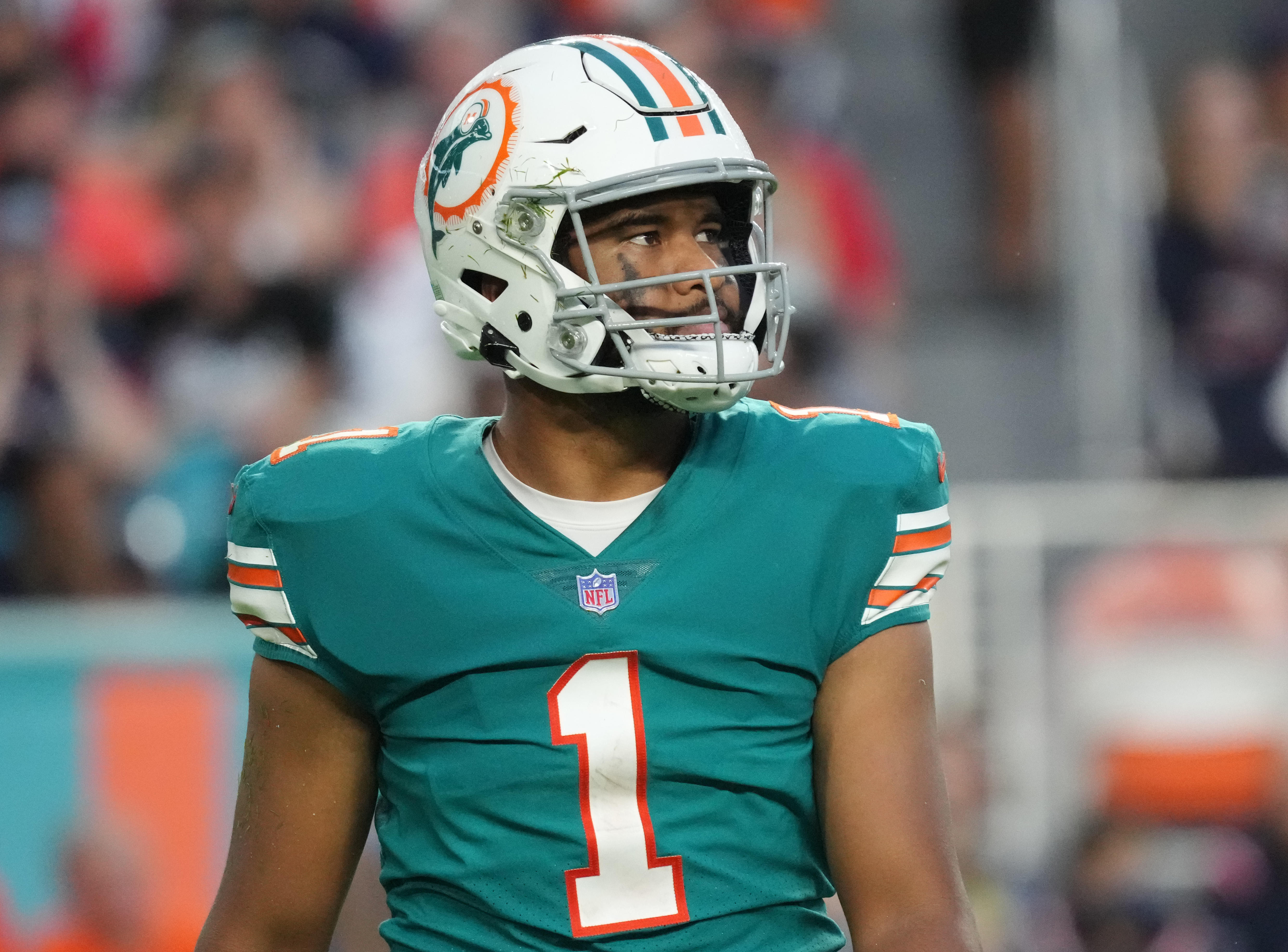 Dolphins quarterback Tua Tagovailoa showed up to training camp this year as a happily married man, which might come as a surprise to NFL fans since most people didn't even know he was married. 
The notoriously private quarterback did his best to keep the marriage under wraps, but word of the nuptials finally leaked out this week. The Dolphins quarterback got married on July 18 and he managed to keep it a secret for more than two weeks before a "clergy source" tipped off a South Florida-based reporter, Andy Slater. 
Note: You know you're breaking a big story when you have to turn to a "clergy source." 
Tua was asked about his marriage this week and even he seemed kind of surprised that the news leaked out. 
"I don't know who ended up leaking it, but he must have been waiting outside the courthouse for an entire week or something," Tua told reporters.
He also added that getting married "was very special." 
As special as the event was, the Dolphins quarterback didn't sound too thrilled that someone shared his wedding information, but he seemed to come to grips pretty quickly with the fact that in this day and age, it's almost impossible for an NFL starting quarterback to keep a big secret, especially when it's something as big as getting married. 
"For me, I love to keep my life as private as possible and that's what we tried to do with me, my wife and my family, but obviously, in this world, that's not how it is," Tua said. "It's almost kind of disrespectful, if you will, by doing that, but it is what it is, and shoot, can't do anything about it. Guys, I have a wife."
The name of Tua's wife is Annah Gore and although the quarterback wasn't happy about the news getting out, he did crack at least one joke about the wedding. When a reporter asked him if anything has changed since he got married, he had a four-word answer ready. 
"No girls for me," Tua said. 
After getting a wedding ring, the Dolphins would love to see Tua earn another ring this year: A Super Bowl ring. After making several big moves this offseason, the Dolphins have high expectations for 2022 and it's going to be up to Tua to make sure that the team meets those lofty expectations.